U-Pull-It Used – Used Auto Parts – Toledo, OH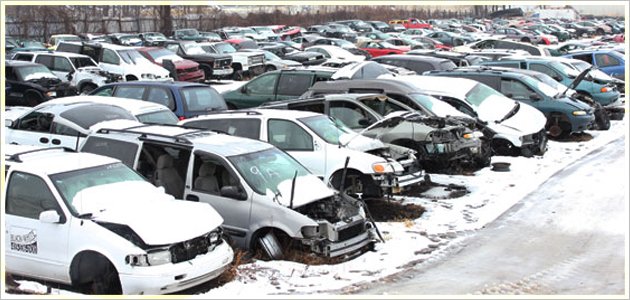 A & D's auto salvage yard contains recycled vehicles and used vehicle parts that can be purchased or installed in your vehicle. We offer u-pull-it services at our location for your convenience. Customers are able to browse our salvage yard for parts or reference our inventory to locate the used auto part they need. Bring your tools down to A & D and remove the part yourself!
Our location offers computer organized inventory for most vehicle components contained in our junk yard. We have information about compatibility among different makes and models to help you find a used auto part that works for your vehicle make and model. You won't have to spend all day looking through our scrapped vehicles for the part you need. We update our inventory for your convenience.
The used automotive recycling services that we provide save consumers money on essential vehicle repairs and help keep automotive waste minimized. Any part you need for a repair or vehicle part replacement is available for a variety of makes and models in our salvage yard. Just stop by with your tools and take what you need. We have very competitive pricing on our used auto parts so you can get in and out quick and cheap.