Looking for Transmission Parts Toledo OH?
We've got it in-stock!
Because of how in-demand this request is by customers, we have it as part of our in-stock gaurantee.
A & D offers alarge inventory of used automotive parts for carsand trucks. We sellused car components for all parts of the vehicles inour salvage yard.Our location also maintains and inventory of qualityused car partsseparate from our self-service auto salvage yard.
We offer very competitive prices making A & D the perfect spotfor the used auto parts needed for a quick fix or late model vehiclerepairs. Our inventory includes a variety of engine components andtransmissions with ASE certified installation and repair right on sight.

A & D Used Auto Parts and Repair is your home for finding usedauto parts to get you back on the road. Avoid the high costs tomaintainyour vehicle by using used auto parts and still receivequalitysolutions to your automotive problems for less money. Used autopartrecycling and auto part reuse is becoming a quality option forvehicleowners and professional mechanics.
Shopping for your automotive supplies, auto body parts, wheels,tires, engines, automatic transmissions, motors, or any other used autopart is easy and affordable at A & D Auto Parts and Repair inToledo, Ohio. We make our salvage yard services quick and easy so youcan find the used part you need without wasting precious time.
Tires
Wheels
DoorGlass
FrontGlass
InstrumentCluster
Starters
Alternators
Motors
Transmissions

AutomotiveInteriors
Carand Truck Body Parts
EngineRepair Parts
AftermarketParts
FuelPumps
WiperMotors
InstrumentClusters
Headlights
TailLights

Seats
Mirrors
Fenders
Doors
AndMore!
Toledo OH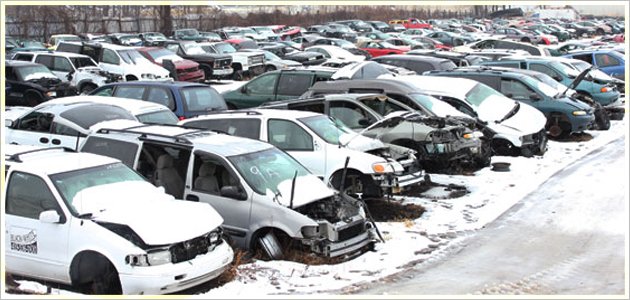 Whether you're rebuilding your vehicle, repairing your daily driveror work truck, or looking for replacement parts and supplies, you'llfind it simply, easily, and affordably at A & D. We specialize in Transmission Parts Toledo OH.

Any car component you can think of we have represented in our Transmission Parts Toledo OH salvage yard. With hundreds of scrapped vehicle makes and models you have an excellent chance to find the used part you are searching for.
Our service professionals perform tire and wheel repair and replacement so your vehicle is running smoothly and safely. We have a large used inventory of wheels and tires for sale and installation. We perform a variety of tire and wheel services for your vehicle.
A & D Auto Repair performs complete vehicle exhaust system installation and repair work on your vehicle. We repair and replace mufflers and catalytic converters to keep your vehicle running smoothly. Our technicians also do custom exhaust work for any vehicle, classic or contemporary. We also install used exhaust systems and sell a variety of used exhaust components from our salvage yard.